Diabetes Specialized Care Center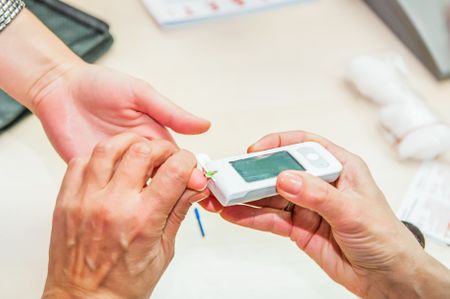 We understand that managing diabetes can be a challenging task. Our pharmacy team has received extensive training and are specialized in supporting patients with Type 1, Type 2 and Gestational diabetes.
We can help you understand and manage your diabetes with specialized monitoring, medications, and recommendations that can help you independently maintain a healthy lifestyle with diabetes.
We stock a full line of diabetic testing supplies, and accept most insurance plans including Medicare, Medicare Supplement Plans, and Medicaid.
Our pharmacy also carries Dr. Comfort's diabetic footwear. Made from the finest materials, such as genuine leather, Dr. Comfort's product line includes diabetic shoes, prescription and non-prescription inserts, diabetic socks, slippers, sandals and compression hosiery. Dr. Comfort is unmatched in its dedication to creating quality products for diabetics and other chronic diseases.
We are always happy to help you with any questions you may have regarding diabetic supplies and home medical equipment. Contact us to learn more!